Taking Action: What To Do If You Have Basement Flooding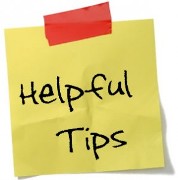 First, proceed with caution. If the flood is caused internally by hot water tank or any other source, shut off main water valve.* Guard against gas leaks-if you smell gas, do not touch any electrical fixtures, switches or telephones. Leave the house and contact Gas Service ATCO Gas 1-800-511-3447 Electrical Service EPCOR 780-412-6800
Check your electrical system and appliances.* Stay clear of electrical equipment. Do not attempt to change any fuses if you are standing in water or damp grounds.* Turn off all he main switches using a dry stick, wearing rubber boots and gloves and standing on a dry board.* Open windows to allow fresh air in.
Report the flooding to emergency to City of Edmonton 24-Hour Numbers 780-496-1717. This is important! Reporting a flooded basement allows the city of Edmonton to track the immediate source to the problem in your neighborhood and also to plan ahead for future upgrades to the sanitary and storm system. Please note: the City of Edmonton dose not clean up flooded basement. Salvage your belongings and move all belongings out of wet area as quickly as possible.
Call your insurance company as soon as possible – they will advise you on clean-up and claim procedures.* Keep receipts for emergency repairs or cleanups, itemize damaged items and take plenty of photographs of the damaged area and items before you repair or discard items.* You are responsible for cleaning up and repairing your damaged property and your insurance company expects you to do what you can to minimize further damage. This is where we can help! Call Mighty Clean A.S.A.P. for assistance @ 780-901-8080
Many insurance policies cover the costs associated with sewage back-ups. Your agent can provide full details.
Note: Coverage for sewer back-ups is not automatic. Be sure to discuss your needs with your insurance agent when purchasing or renewing your policy.
Health & Safety...Your Top Concern
Apart from the mess, a flooded basement presents hazards requiring special pre-cautions. Flood water is highly contaminated with disease bacteria from raw sewage and other pollutants. Since flood water may be contaminated with sewage, wear rubber boots and gloves to minimize skin contact. Do not smoke, eat or touch your face while in a flooded area. If you receive an open wound while working in a flooded area, seek medical attention immediately. Do not allow children or pets near the flooded area. Discard any medicines and personal products that came into contact with the flood water.
What to do with food items exposed to flood waters
(Because flood water may contain raw sewage or other contaminants)
Exercise extreme care when using foods that have been exposed.
Destroy any food which was directly exposed to flood waters.
Salvage commercially canned foods by removing their labels and washing and disinfecting with water and bleach mixture.